Pastor Rick's Daily Hope with Pastor Rick Warren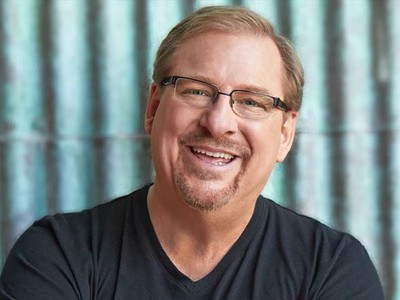 Listen on WAVA 780
Monday
7:00AM - 7:30AM, 10:30AM - 11:00AM, 7:00PM - 7:30PM, 10:30PM - 11:00PM
Tuesday
7:00AM - 7:30AM, 10:30AM - 11:00AM, 7:00PM - 7:30PM, 10:30PM - 11:00PM
Wednesday
7:00AM - 7:30AM, 10:30AM - 11:00AM, 7:00PM - 7:30PM, 10:30PM - 11:00PM
Thursday
7:00AM - 7:30AM, 10:30AM - 11:00AM, 7:00PM - 7:30PM, 10:30PM - 11:00PM
Friday
7:00AM - 7:30AM, 10:30AM - 11:00AM, 7:00PM - 7:30PM, 10:30PM - 11:00PM
Saturday
1:00AM - 1:30AM, 6:30AM - 7:00AM, 1:00PM - 1:30PM, 6:30PM - 7:00PM
Sunday
6:30AM - 7:00AM, 6:30PM - 7:00PM
Latest Broadcast
Embracing the Vision: The Purpose Driven Life - Part One
12/3/2021
God never created anything without a purpose. That includes you! In this series, Pastor Rick helps you discover God's vision for the rest of your life.  God created you to last forever, and he has a purpose for the years he's given you on this Earth. In this message series, Pastor Rick explains why you're here and what you can do now to prepare for your future in heaven. The Bible says God created humans so he could love us. We are the focus of his love! In this broadcast, Pastor Rick discusses why understanding and embracing this truth can take away all your insecurities.
Featured Offer from Pastor Rick's Daily Hope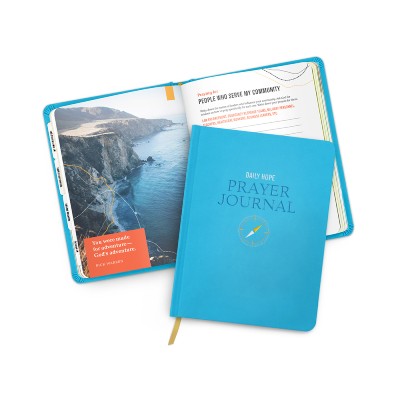 Daily Hope Prayer Journal 5.0
God has an adventure for you—and every day is an invitation to say 'yes' to his plans.We want to help you hear from him, follow his lead, and see his hand at work in your life with the brand-new Daily Hope Prayer Journal—our way to say thanks for your gift below.This soft, vegan leather prayer journal features . . .• beautifully designed pages filled with stunning artwork• inspiring Bible verses to encourage you each day• special sections to help you keep track of your prayersIt's the perfect way to connect with the Lord through a consistent daily prayer time.Request your Daily Hope Prayer Journal when you give a gift to help take the hope found only in Jesus to people around the world. We pray this journal helps you step into the adventure God has waiting for you!