3 Ways David Exemplifies Giving Back What's Given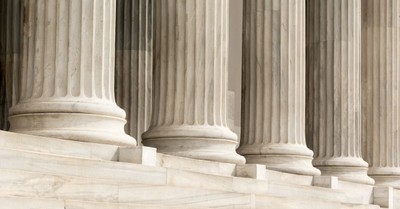 By Kile Baker, Crosswalk.com
Do you remember the last time you invited someone to church, and they said yes?
It's a pretty incredible moment, isn't it? You're looking forward to them going to your church, hearing the message and the music, and being welcomed by all the great people you're around every Sunday. They're going to love it; you just know it.
Everything's going well, or was, right up until the Pastor started giving the message. The topic is… money. Seriously? Why can't they talk about money on some other day, and not my friend/co-worker/family member's first time in our church?
The money talk is actually the perfect Sunday to visit a church for the first time.
A church's teaching on what your relationship with money should be can tell you a lot about a church. It might tell you whether they want your money, want you to get more money, want to avoid money altogether, or want you to do something with your money for God's glory. For the purpose of this article, I'd like to tackle the last one — what you should do with your money. Or, more pointedly, what you should do with your relationship with your money through your relationship with God.
Giving, Given, and Giver
When I usually preach on money to our church (and you can check out a recent example right here), it's usually on bad church approaches to good money stewardship, whether or not we own or manage our money or the tension between managing our faith or our money. And these are all worthwhile ways of thinking about your relationship with money, but I'd like to give you another one. One that I actually haven't taught on very much yet, but which has practically influenced what I actually do with my money more than anything else; I hope it's helpful to you too.
I call it the "giving, given, giver" approach.
I got these three ideas of our relationship with money from King David's dedication to the temple of God found in 1 Chronicles 29. King David practices all three of these and highlights their importance as He does something massive for God - building and dedicating a building to Him. That's definitely some pressure!
It's often said when trying to get a gift for someone who buys a lot of things for themselves: "what do you get the guy who has everything?"
Well, for David, I guess we could say: "what do you get the God who made everything?"
David took up the challenge and planned to engage the leaders of his nation to honor God with their finances by challenging them to come alongside him and build a temple for their God. Here are three big ideas we'll be looking at as we read what David had to say about how his relationship with his resources was fueled by his relationship with God.
1. Acting on "Giving Freely" to "Rejoice Greatly"
In reality, giving our money usually comes after we realize all resources come from God and after we desire to honor Him with all we have. David was likely operating from these two ideas when he and the other officials chose to give generously to fund the project to build a temple to God. After David came up with the plans and gathered the people, it was time to gather the resources to make God's temple incredible. Here's how he challenged the leading families of the nation:
Now, who is willing to consecrate themselves to the Lord today?" Then the leaders of families, the officers of the tribes of Israel, the commanders of thousands and commanders of hundreds, and the officials in charge of the king's work gave willingly. They gave toward the work on the temple of God five thousand talents and ten thousand darics of gold, ten thousand talents of silver, eighteen thousand talents of bronze and a hundred thousand talents of iron. Anyone who had precious stones gave them to the treasury of the temple of the Lord in the custody of Jehiel the Gershonite. The people rejoiced at the willing response of their leaders, for they had given freely and wholeheartedly to the Lord. David the king also rejoiced greatly.
Giving freely and rejoicing greatly actually go together.
The amounts in this story matter, not because of the exact numbers but because of the willingness and joy associated with giving great amounts back to God. Earlier on in this story, David not only gave from the royal treasury (where most building projects were taken from) but out of his own personal wealth. He was glad to do so, and so were the leaders of the families. They were challenged to do so, yes, but it was their choice to respond in this manner. David didn't tell them the amount or order them to give, which he could have done as the king. Instead, their generosity and willingness helped others rejoice at their response.
Practical next step: If you're already a giver at your church, choose something specific to give to. Do your research, pray about it, talk to the Pastors and find out how your "giving freely" can help someone else "rejoice greatly." I'm guessing there is a specific need you can fulfill or help with, no matter what the amount. And though it may seem awkward, talk with a few people about it and let them know you want to help. Don't brag or try to take a bunch of credit, but let them know you're willing and freely giving to help; it will help them rejoice because of your generosity. If you aren't a giver yet, start here by giving to something specific. It's often easier and more fulfilling to begin giving by donating to a cause you're passionate about.
2. Thinking "Given" Before "Giving"
David was able to give freely and rejoice greatly because He knew God gave freely, and David rejoiced in Him. At this moment of great generosity on behalf of the leaders of the families, David broke out in praise in adoration of God himself:
David praised the Lord in the presence of the whole assembly, saying,
"Praise be to you, Lord, the God of our father Israel, from everlasting to everlasting.
Yours, Lord, is the greatness and the power and the glory and the majesty and the splendor, for everything in heaven and earth is yours.
Yours, Lord, is the kingdom; you are exalted as head over all.
Wealth and honor come from you; you are the ruler of all things.
In your hands are strength and power to exalt and give strength to all.
Now, our God, we give you thanks, and praise your glorious name.
David was intent on glorifying and thanking God first, even though the people in front of him were the ones giving. Why? Because he knew ultimately where the resources, the generosity, the willingness of the people, and the rejoicing came from — it was all because of God. God was before it all, He has all the power and greatness. Everything in Heaven and on Earth is His, including the wealth that was just given. Therefore the thanks due was to God first and to the people a very distant second.
Most generous givers want this to be the dynamic as others try to thank them. I can almost guarantee you that all of the big givers in your church want to give God the glory and credit Him for their ability to give in the first place.
This isn't to say that giving "smaller" amounts results in smaller rejoicing. What it does mean is that when someone who has a tremendous amount of resources realizes they have been given all of it by God, and they decide to honor Him by giving large amounts back, it results in tremendous rejoicing. Just like someone who has been forgiven greatly can be incredibly grateful; someone who has been given a lot can greatly rejoice when they give a lot.
Practical next step: If you are a giver at your church, take the time to pray to God and give Him thanks before you give to the church. Whatever the amount, take a moment to thank God for the ability to give in the first place. You can only give because He has given you everything you have. If you aren't a giver yet, pray about that and still thank God. Ask Him to change your heart into one of generosity towards your church.
3. Thanking the "Giver" Over the "Gift"
Lastly, David realized his place in the whole scheme of things.
Not only had God given David and the people everything, but God had personally acknowledged them. David was picked by God to rule his people, and was communicated to by God Himself. The people were chosen to represent God to the world and to act on His behalf. David and all of the people were incredibly humbled that out of all of the people of the world, God connected with them.
1 Chronicles 29:14-20 "But who am I, and who are my people, that we should be able to give as generously as this? Everything comes from you, and we have given you only what comes from your hand.
We are foreigners and strangers in your sight, as were all our ancestors. Our days on earth are like a shadow, without hope. Lord our God, all this abundance that we have provided for building you a temple for your Holy Name comes from your hand, and all of it belongs to you. I know, my God, that you test the heart and are pleased with integrity. All these things I have given willingly and with honest intent. And now I have seen with joy how willingly your people who are here have given to you. Lord, the God of our fathers Abraham, Isaac and Israel, keep these desires and thoughts in the hearts of your people forever, and keep their hearts loyal to you.
Then David said to the whole assembly, "Praise the Lord your God." So they all praised the Lord, the God of their fathers; they bowed down, prostrating themselves before the Lord and the king.
While we may not consider David and the people "nobody's," David took that exact view. He was a king, arguably the greatest that God's people ever had. We read about David, talk about him and tell stories about him and his greatness. And yet, David himself acknowledges that he is but a "shadow" and a "foreigner" without God's acknowledgment.
Practical next step: Few people are humble, but even fewer like to be humbled. It's much better if we humble ourselves than if we let the world or even God do that for us. This week, do two things: acknowledge how small and fleeting you are in the grand scheme of things. Most likely, people won't remember you, your name, or your deeds. Ouch! And even as you acknowledge that, praise God and how amazing it is that He acknowledged you personally through Jesus Christ. For in Christ, you are no longer foreigners or strangers to God (Ephesians 2:19), but citizen's of God's kingdom.
Photo credit: ©GettyImages/arsenisspyros
Kile Baker is a former Atheist who didn't plan on becoming a Christian, let alone a Pastor, who now writes to try and make Christianity simple. Kile recently wrote a study guide to help people "look forward to and long for Heaven." You can get one on Amazon here. He also writes at www.paperbacktheologian.com. Kile is the grateful husband to the incredibly talented Rachel, Dad to the energetic London and feisty Emma and Co-Lead Pastor at LifePoint Church in Northern Nevada. He single handedly keeps local coffee shops in business.
Related podcast:
The views and opinions expressed in this podcast are those of the speakers and do not necessarily reflect the views or positions of Salem Web Network and Salem Media Group.
Related video:
There are still things you can do with a little ingenuity and a sense of adventure to make a great vacation for little or even no money. Here are seven low-budget trips you can take this year.