The Alternative with Dr. Tony Evans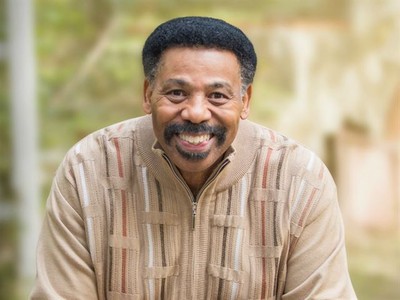 Listen on WAVA 780
Monday
3:30AM - 4:00AM, 5:30PM - 6:00PM, 9:00PM - 9:30PM
Tuesday
3:30AM - 4:00AM, 5:30PM - 6:00PM, 9:00PM - 9:30PM
Wednesday
3:30AM - 4:00AM, 5:30PM - 6:00PM, 9:00PM - 9:30PM
Thursday
3:30AM - 4:00AM, 5:30PM - 6:00PM, 9:00PM - 9:30PM
Friday
3:30AM - 4:00AM, 5:30PM - 6:00PM, 9:00PM - 9:30PM
Sunday
8:00AM - 8:30AM, 8:00PM - 8:30PM
Latest Broadcast
God and Church and State, Part 2
10/5/2022
The Constitution guarantees us freedom of religion, but Dr. Tony Evans says that too many people have taken that to mean freedom from religion. Join him as he talks about why God created governments in the first place and explains why the influence and involvement of faithful people is a vital part of keeping them on track.
Featured Offer from The Alternative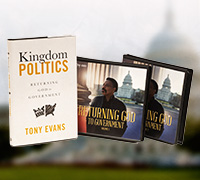 Become a Kingdom Citizen
You and I are called to be kingdom citizens, who address every controversial issue in the light of God's Word. In my new hardback book, Kingdom Politics, and the sermon series, Returning God to Government, we'll explore how we can make a lasting impact on our culture today.