In Touch Ministries with Dr. Charles Stanley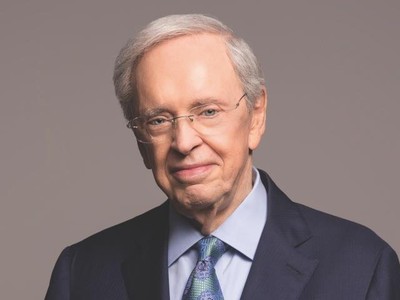 Listen on WAVA 780
Monday
11:30AM - 12:00PM, 11:30PM - 12:00AM
Tuesday
11:30AM - 12:00PM, 11:30PM - 12:00AM
Wednesday
11:30AM - 12:00PM, 11:30PM - 12:00AM
Thursday
11:30AM - 12:00PM, 11:30PM - 12:00AM
Friday
11:30AM - 12:00PM, 11:30PM - 12:00AM
Saturday
7:00AM - 7:30AM, 7:00PM - 7:30PM
Sunday
12:30AM - 1:00AM, 12:30PM - 1:30PM
Latest Broadcast
The Reach of Our Thanksgiving - Part 2
12/4/2021
Many people find it easy to be thankful when things are going well but quite another thing to give thanks when the world seems to be falling apart. Dr. Stanley states that the key to maintaining gratefulness in every situation is to know that God is always in control. When we focus on Him and practice thanksgiving, our troubles and frustrations lose the position they once occupied in our hearts and minds. They are replaced by reminders of God's provision and renewed trust in Him, which infuses us with the energy we need to persevere.     This message is part of the In All Things Give Thanks set. The set is for those who want to learn how and why to be thankful in every season of life—the good times and the difficult trials.
Featured Offer from In Touch Ministries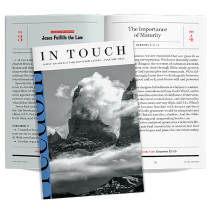 The In Touch Monthly Devotional
With In Touch monthly devotional, you'll have a consistent guide for your daily time with God. Each issue includes daily scripture readings, a Bible reading plan, and devotions from the biblical teachings of Dr. Charles Stanley. Always free!