18 Best Rom-Coms to Watch This Valentine's Day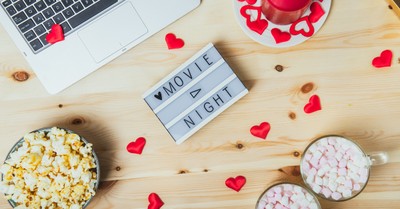 By Alicia Searl, Crosswalk.com
It's about that time. Snuggle up on the couch with some popcorn and let the rom com's begin time. Yay! My inner hopeless romantic is giggling with glee!
But maybe the whole simply sweet and sometimes sappy movie genre isn't your cup of tea, and you'd prefer more action-packed or drama? No worries, there is room for that, too; in the list below, you'll find a little bit of everything. However, with it being Valentine's and all, the central theme will be love, of course!
Please keep in mind that while there are hundreds of movies to choose from, unfortunately, many have questionable content. While not all the movies listed below are faith-based, and some may have crude humor, fantasy elements, or mild language, most refrain from profuse profanity, nudity, or violence.
Fortunately, there are many avenues to find safe and friendly (and even Christian) films today. Channels such as PureFlix, Crossflix, and Great American Family center around wholesome and Christian core beliefs. Also, many other channels, such as YouTube, Prime Video, and Netflix, are jumping on board to offer a wider variety of features, including more faith-based films. So thankful for that!
With that being said, there are lots of simply sweet or action-packed romances (yes, there is such a thing) for you to watch this Valentine's Day with your sweetie. There are plenty to pick from, from oldies to more recent love stories! The best part is that it may rekindle the romance between the two of you.
So put the kiddos to bed, grab the blankets, get the popcorn poppin', and be prepared to snuggle up close because this list of movies may make your Valentine's Day just a little sweeter.
Oldies But Goldies
1. My Fair Lady
This 1964 musical drama film stars Audrey Hepburn as a simple but rather harsh flower girl who agrees to speech lessons and undergoes an inward and outward transformation. Eliza Dolittle emerges and surprises all with her stunning beauty, grace, and poise. Not your typical love story, but not short of romance.
2. Singing in the Rain
A beloved 1952 musical with Grace Kelly, Debbie Reynolds, and Donald O'Connor depicts Hollywood in the late 1920s when films were changing and evolving with more speaking parts. This team of actors introduce musicals into the theaters and bring life to the stage with a flair for romance.
3. Somewhere in Time
In the fantasy and time travel romance, you meet a Chicago playwright intrigued by a photo in the Grand Hotel of a beautiful mystery woman. He feels an immediate connection and uses self-hypnosis to travel back to meet her.
4. Roman Holiday
In another Audrey Hepburn film, this time, she portrays a princess tired of the endless schedules and ready to escape to gain a little freedom. She meets a newsman in Rome, and the adventure and love story unfolds.
Christian Films
5. I Still Believe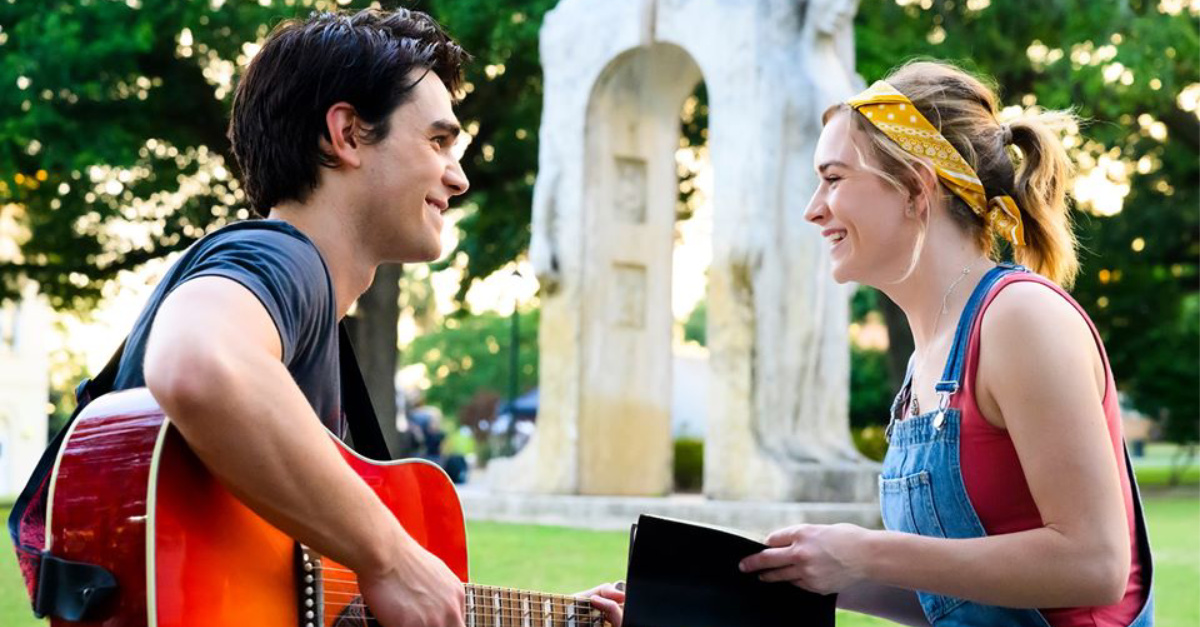 Inspired by the true love story of Christian singer Jeremy Camp and his beloved first wife. A touching story of love and loss, where faith is put to the test, but hope prevails. Have tissues handy!
6. The Ultimate Gift
With a wealthy inheritance on the line, Jason sets off on a mission to perform odd tasks given by his late grandfather before getting "the ultimate gift." In the process, he meets new friends that turn into something unexpected and sweet.
7. Old Fashioned
A unique story of a young man that began to change his outlook on dating and marriage after He was saved. Then he meets a fun-loving, free-spirited girl and learns a different lesson on love.
8. Redeeming Love
Set in the 1850s, Angel is sold into prostitution as a child and comes to see life as a game of survival and brutality. Then she meets Michael, who gently shows her another side of this life, one that can be filled with real and redeeming love and beauty.
9. Forever My Girl
A western country star leaves his bride stranded at the alter, and is unheard of for eight years. When he returns to his hometown for his best friend's funeral, he is met with an unwarm welcome and shocking news. This love story is filled with several twists and turns.
10. Running for Grace
A tale of two young children from different classes that grow up in the 1920s on a coffee plantation during segregation, racial division, and hardships. Yet, against all odds, young love blossoms and find that it is worth chasing after.
11. Indivisible
Based on the powerful true story of Army Chaplin Darren Turner and his wife, Heather. They will find that while they are miles apart and both facing their own battles, in the end, they will both be fighting for their marriage.
12. 2 Hearts
Two love stories - yes, please! In this movie, you will get to know two couples and a strange twist of fate. This inspirational true story will touch your heart and pull at your heartstrings.
Timeless Tales, Classics, and More
13. The Princess Bride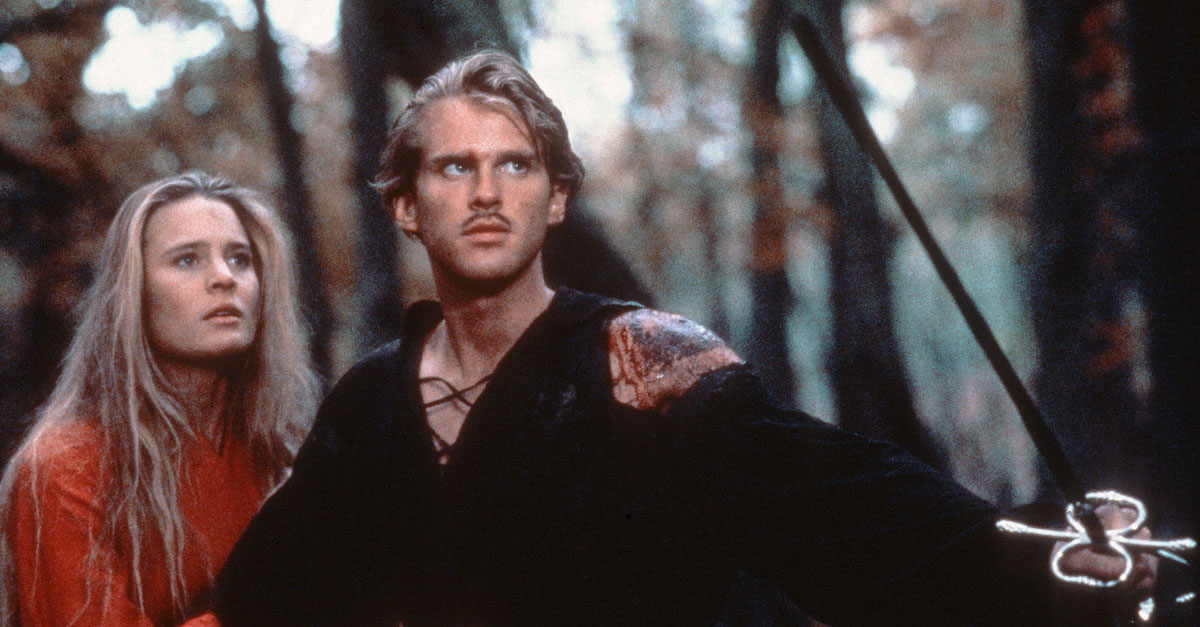 Photo credit: ©20thCenturyFox/People.com
A story read by a grandfather will forever be remembered by every kid who grew up in the 80s and 90s. Fairytale meets fantasy, and action meets comedy. This story has it all.
14. The Vow
Inspired by a true love story, newlyweds Paige and Leo are living carefree until a car accident leaves Paige in a coma, causing her to lose much of her memory, including the memory of her husband. Leo must find a way to help her remember who he is and regain her love.
15. My Big Fat Greek Wedding
Toula's family is big on their traditions. So, when she falls in love with a man that is not part of the Greek Orthodox Church, comedy and chaos ensue. However, Toula does all she can to get her family to accept her fiancé, especially her father.
16. The Family Man
A very successful businessman is enjoying his single life until he wakes up one morning to a completely different life. He is now married to his old flame from college and is driving a minivan filled with rowdy children. In the meantime, he wrestles with his former life while trying to come to grips with the one he is currently living.
17. The Notebook
Nicolas Spark brings us a simply sweet but achingly heart-tugging tale of Noah and Allie. A story of a whirlwind summer fling romance that is abruptly cut short due to war and parent disapproval. Years later, sparks fly again when they are reunited, and it becomes rather clear their love is far from over; it was never over!
18. The Guernsey Literary and Potato Peel Pie
Based on the historical fiction novel in the aftermath of World War II, a writer visits the town of Guernsey and is met with a few residents that formed a book club during the war. They share their experiences with her, and an unexpected love story develops.
The End
And there you have it, a list of some rom com's (and more) for you and your heartthrob to cozy up close to and watch this Valentine's Day. Find one you will both enjoy! In the event you can't decide which one is best to watch, then each pick out one and do a movie marathon.
Photo credit: ©GettyImages/OKrasyuk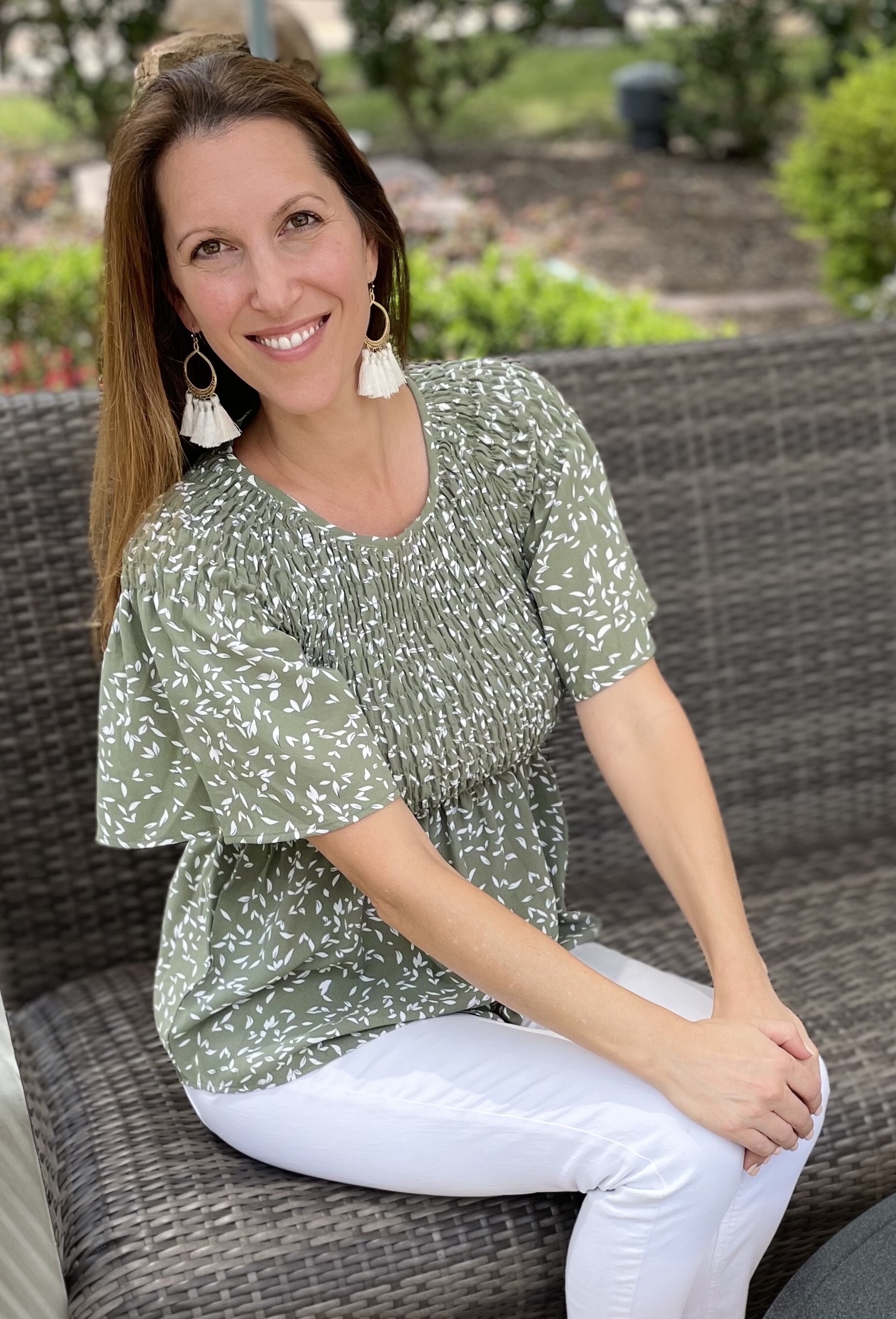 Alicia Searl is a devotional author, blogger, and speaker that is passionate about pouring out her heart and pointing ladies of all ages back to Jesus. She has an education background and master's in literacy. Her favorite people call her Mom, which is why much of her time is spent cheering them on at a softball game or dance class. She is married to her heartthrob (a tall, spiky-haired blond) who can whip up a mean latte. She sips that goodness while writing her heart on a page while her puppy licks her feet. Visit her website at aliciasearl.com and connect with her on Instagram and Facebook.