7 Prayers and Scripture Readings for Christmas Eve and Morning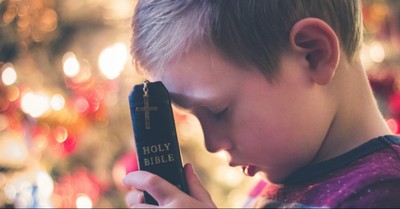 By Denise Kohlmeyer, Crosswalk.com
Christmas Eve and Christmas morn are sacred times for reverence and reflection, as we anticipate the birthday of our Lord. Here is a list of short prayers (to be prayed individually or collectively as a family). I hope they will bless, encourage, uplift, and set your hearts on the joy, sacredness, and sweetness of Jesus, the true Reason for the Season.
Joy to the World
Scripture readings for this prayer: Luke 2:10, 25
Jesus, Christmas is a time for joy, as I/we celebrate the "good news of great joy:" your earthly arrival as an infant. Your miraculous birth ushers in joy manifold: for the past, as the accurate fulfillment of many prophecies; for the present, as the One who redeemed me/us spiritually and sustains me/us wholly as the consolation of mankind; and for the future, as my/our hope for your return and life eternal with you in heaven. Only joy is found in you, Jesus. Joy unexplainable. Joy inexplicable. Joy everlasting.
I/We pray this in Jesus' name. Amen.
Gratitude to the Giver
Scripture readings for this prayer: Isaiah 9:6-7, Luke 2:11, John 3:16, James 1:17, Psalm 84:11, Psalm 85:12a
Thank you, Father, the Giver of the greatest gift ever, your son, Jesus, whom you sent to be my/our Savior. Born of a virgin, pure and sinless, obedient unto death, so my/our sins could be forgiven, and my/our death redeemed, to live without end with you in Heaven.
Out of gratitude, I/we generously give of myself/ourselves: heart, time, talents—my/our best and most precious gifts, such as the wise men gave to the Christ child.
I/We ask this in Jesus' name. Amen.
Awe and Wonder
Scripture reading for this prayer: Luke 1:46-55
Lord, fill me/us with the same awe Mary felt at the announcement of her virgin conception. Give me/us renewed wonder at the miraculous birth of Jesus. Let me/us "ponder" the mysteries of Jesus. Let me/us be like Mary, who magnified your name and gave you all the glory at the seemingly impossible work you wrought in her.
This I/we ask in Jesus' name. Amen.
Light of the World
Scripture readings for this prayer: John 8:12, Matthew 5:14-16
Jesus, Light of the World, I/we honor and worship you this Christmas Eve. I/We celebrate the light you have shone into my/our life/lives, that revealed my/our sinfulness so that I/we saw my/our depravity and my/our need for redemption. Because of your Light, I/we no longer need to fear the darkness of death and eternal separation from you. I/We praise you for the Light that illuminates my/our mind(s) to understand your Word, which gives me/us wisdom to live a holy life wholly for you. May my/our own light(s) shine as brightly as yours and not be "hidden" out of fear. May I/we be courageous. May I/we gently yet boldly speak into the hearts of my/our family and friends, of my/our neighbors and co-workers. May they be curiously attracted and drawn to you through me/us.
This is my/our prayer, in Jesus' name. Amen.
Holy Is Your Name
Scripture reading for this prayer: Revelation 4:8
Holy, holy, holy, is Jesus Christ the Lord. You called me/us out of depravity and darkness into your kingdom of forgiveness and light, to be holy, pure, and righteous; to be adopted into your family, to be an ambassador for your name, to be a priest, a chosen one, set apart for your sacred service. Holy, holy, holy, are you, Jesus, my Lord.
Search my/our heart(s) and see if I/we harbor any sin. Lead me/us to confession and rightness. Cleanse me/us from all impurities, both in thought and actions. Impart your holiness to me/us and make holiness the sole desire of my/our heart(s) in this coming new year.
In Jesus' name, I/we ask this. Amen.
Thankfulness for This Feast & Loved Ones
Scripture readings for this verse: John 4:10, 6:35
Lord, remind me/us that you are the Bread of Life and the Living Water, that in you all of my/our spiritual sustenance is met and satisfied. May these dishes and drinks remind me/us that you are the giver of good gifts. I/We also thank you for the dear ones around this table, each one is a blessing and a gift from you, Lord.
I/We pray this in Jesus' name. Amen.
God of All Comfort
Scripture verses for this prayer: Zephaniah 3:17, Psalm 56:8, Romans 15:13, 2 Corinthians 1:3-4
My Father, I/we miss my/our __________ (parents/husband/child/friend/etc.) this Christmas. They meant so much to me/us while they were alive, and I/we miss their presence, their laughter, and their love. My/our heart(s) and soul(s) are broken by this loss, and my/our mind(s) and eyes are exhausted with grief. Help me/us to trust and find joy in your Presence and Sovereignty this season because I/we know you see my/our sorrow. I/We know you're even collecting my/our tears and recording each one, which gives me/us great comfort. Have mercy on me/us, Father, and let me/us taste and see your goodness, even in this season of mourning.
This, in Jesus' name, I pray, Amen.
Photo Credit: Unsplash/David Beale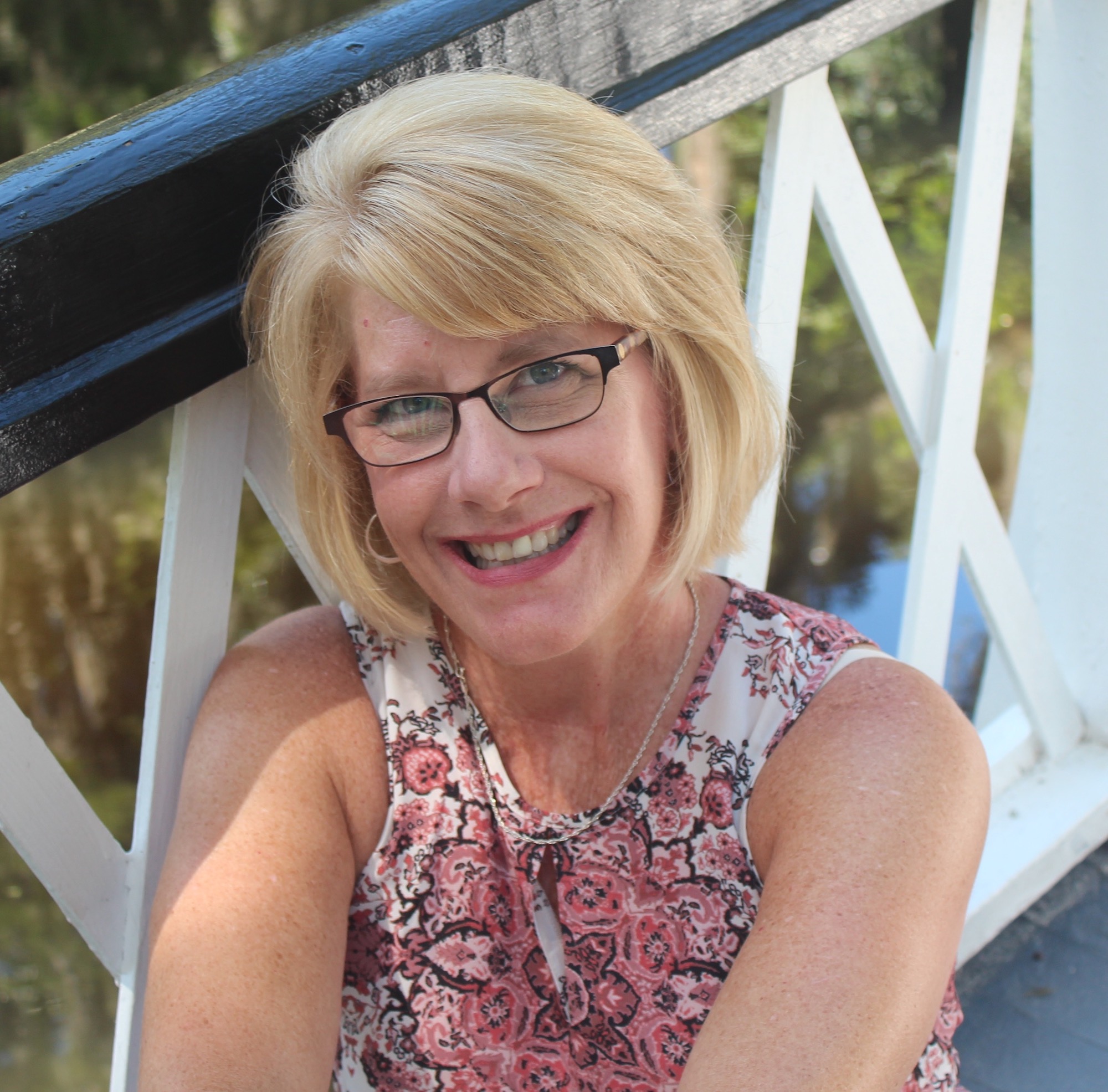 Denise is a former newspaper reporter and current freelance writer. She has been published in numerous online and print publications. She is also a former Women's Bible Study teacher. Denise's passion is to use her writing to bless, encourage, and inform others. She lives outside of Chicago with her husband and two children (another has grown and flown). You can find Denise at denisekohlmeyer.com.
LISTEN to Our Christ-Centered Christmas Podcasts on LifeAudio
The views and opinions expressed in this podcast are those of the speakers and do not necessarily reflect the views or positions of Salem Web Network and Salem Media Group.
WATCH: Prophecies That Foretold Jesus' Birth
See the numerous biblical prophecies of the birth of Jesus Christ and what we can learn from the Old Testament about His divinity in this collection of scripture quotes.