Call the show at 615-895-9830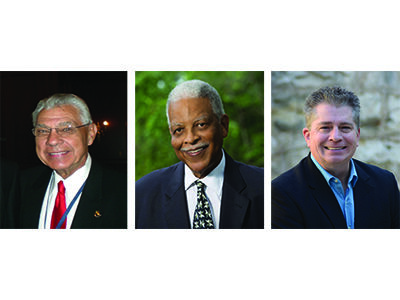 FrontPage Jerusalem is a unique, informative and well-paced weekly broadcast hosted by Earl Cox, Ben Kinchlow and Kevin Howard. Front Page Jerusalem radio is a production of the International Christian Embassy Jerusalem (ICEJ). For many years the ICEJ has been representing Christians worldwide who love and support the nation of Israel.
Show Links:
---
In 2004, Earl Cox and his wife, Kathleen, felt the Lord urging them to move the program to Jerusalem, Israel, in order to be closer to the news. They began planning and in 2005, just prior to the onset of the Gaza Disengagement, they made the move. Earl and Kathleen lived in Jerusalem the entire year of 2005 returning to the States in February 2006. During their year-long stay in Jerusalem, the Cox's became familiar with the Israeli people, the government and the work of the International Christian Embassy Jerusalem (ICEJ) and their media team headed by David Parsons. After bringing well-known Christian broadcaster Ben Kinchlow into the program line-up, Earl later invited the International Christian Embassy to assume production of the FPJ program from Jerusalem. The ICEJ began producing Front Page Jerusalem in the fall of 2005.