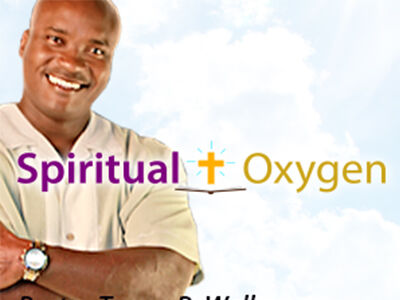 Message from Pastor Trevor
How to get saved and have your name written in Heaven.
If you are still alive you have a chance to make peace with God. The bible says in Romans 10:9 that if you confess with your mouth that Jesus Christ is Lord and you believe in your heart that God raised Him from the dead you shall be saved.
Say this prayer from your heart not only your lips. God listens to your heart. Lord Jesus I confess that I am a sinner, please forgive me of my sins, I believe in my heart that You died on the cross for me and God raised You from the dead on the third day, please come into my heart and stay with me forever. Thank you Lord for saving me!
Show Links:
Pastor Trevor R. Wallace is the founding Pastor of Jesus Team Ministries. His life is dedicated to living by example and encouraging others how to live up to their full potential in Christ. Born in Kingston, Jamaica, he migrated to the United States (Florida) in July, 1987. His first love was reggae music, which he performed in many countries such as the USA, Italy, France, Greece, Puerto Rico to name a few. Upon graduating high school, Trevor Wallace served as a member of the United States Navy abroad in 1991, and honorably discharged as 3rd Class Petty Officer E-4 in 1995. During boot camp, he was given an ultimatum to go to church or stay in the barracks to clean the
restrooms. So, you guessed it, he decided to go to church. During his four-year tour, his love for the Gospel message of Jesus Christ grew intensified. He began ministering the Gospel in 2001 through gospel music, spoken word, and small seminars. In November, 2004, God lead him to incorporate Jesus Team Ministries, unbeknownst how far God would take it. Ordained on June 11, 2006, Pastor Trevor expanded Jesus Team Ministries, and have been saving souls and changing lives for the better ever since. Pastor Wallace fervently believed he was called to spread the gospel, and in 2005, he
expanded his ministry beyond the church doors. He began working with the Broward Outreach Centers, along with his Senior Pastor, ministering weekly seminars entitled, "Wired for Greatness", to the homeless and mentally ill. His commitment was further manifested, when his Senior Pastor stepped down, he continued the work with great enthusiasm and passion for the less fortunate. Ten years later, Pastor Trevor's ministries and outreach have touched thousands of lives. His commitment and tenacity to preach
the uncompromised Word of God has led him to minister in many places around the world. He has enjoyed working with diverse, community-focused organizations and building strategic alliances with public and private organizations. The recipient of numerous honors and awards, in 2016 Pastor Trevor was honored by the Broward Outreach Center, with an award of excellency, for years of faithful service and an honoree for the "Heart of the Community". Pastor Trevor's educational accomplishments include, certification as a licensed electrician, and a graduate from the
Fire Fighting Team School. He also matriculated through several counseling and ministerial training, and various other academic accomplishments.
In August, 2015 Pastor Trevor released his first book, through Tate publishing, Wired For Greatness, named after his weekly ministry seminars. He also ministers through the international television and radio broadcasts, reaching millions. In 1999 God blessed Pastor Trevor with his wife Loretta. Her passion, zeal, and creativity for God are tremendous assets for the body of Christ. One wife, one son Christian and one mission, and that is to stay in the center of God's will until God raptures the church.
Many Blessings.