Telling the Truth with Stuart, Jill & Pete Briscoe
Listen on WAVA 780
Monday
12:30AM - 1:00AM, 12:30PM - 1:00PM
Tuesday
12:30AM - 1:00AM, 12:30PM - 1:00PM
Wednesday
12:30AM - 1:00AM, 12:30PM - 1:00PM
Thursday
12:30AM - 1:00AM, 12:30PM - 1:00PM
Friday
12:30AM - 1:00AM, 12:30PM - 1:00PM
Latest Broadcast
The Sheep and the Goats, Part 2
7/6/2020
Having outlined the uncertain certainty of His return, Jesus ended His discourse with a series of stories illustrating the surprising and far-reaching ramifications of His teaching.
Featured Offer from Telling the Truth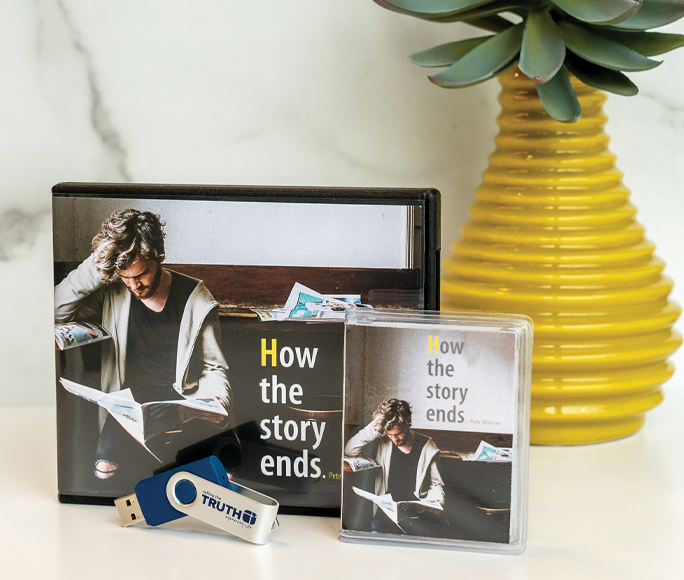 Stand firm in Christ during trying times!
The return of Christ is promised in Scripture and every day brings it closer than before. Find out what you can expect with Pete Briscoe's series How the Story Ends. Join Pete as he unravels the symbolism and meaning behind the prophet Daniel's end-times visions – and encourages you with the promise of Christ's ultimate victory that you will one day witness with your own eyes!