Basic Gospel with Bob Christopher and Bob Davis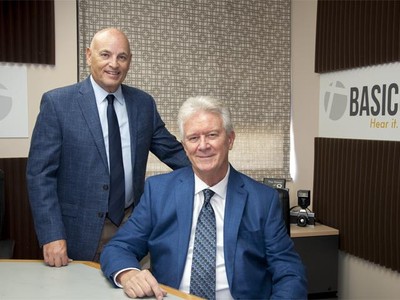 Listen on WAVA 780
Monday
6:30AM - 7:00AM, 6:30PM - 7:00PM
Tuesday
6:30AM - 7:00AM, 6:30PM - 7:00PM
Wednesday
6:30AM - 7:00AM, 6:30PM - 7:00PM
Thursday
6:30AM - 7:00AM, 6:30PM - 7:00PM
Friday
6:30AM - 7:00AM, 6:30PM - 7:00PM
Saturday
10:00AM - 10:30AM, 10:00PM - 10:30PM
Sunday
11:00AM - 11:30AM, 11:00PM - 11:30PM
Latest Broadcast
Simple Gospel, Simply Grace - Part 25
1/15/2021
"In the world there is a lot of unrest and tension. But the same is also true of our souls until we come to a place of rest. How do you let go of anxiety and worry? The answer lies in what Christ Jesus has done for you. His promise is "I will give you rest". It is in that rest that you will find . . .
Featured Offer from Basic Gospel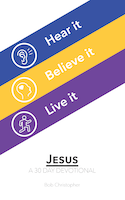 Jesus: A 30 Day Devotional
Jesus Christ is Christianity. He is the foundation, the chief cornerstone. His story is the story of the Bible. From Genesis to Revela- tion, God gives to us His testimony concerning His Son. Make your best gift today and receive your copy of Jesus: A 30 Day Devotional as our thank you for supporting Basic Gospel. Happy New Year from everyone at Basic Gospel.