Basic Gospel with Bob Christopher and Bob Davis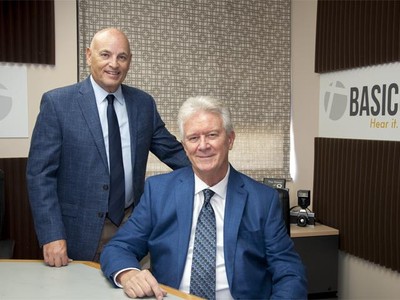 Listen on WAVA 780
Monday
6:30AM - 7:00AM, 6:30PM - 7:00PM
Tuesday
6:30AM - 7:00AM, 6:30PM - 7:00PM
Wednesday
6:30AM - 7:00AM, 6:30PM - 7:00PM
Thursday
6:30AM - 7:00AM, 6:30PM - 7:00PM
Friday
6:30AM - 7:00AM, 6:30PM - 7:00PM
Sunday
11:00AM - 11:30AM, 11:00PM - 11:30PM
Latest Broadcast
The Adornment We Wear
7/30/2021
"Paul begins each letter in the same way; with the grace of God. He ends each letter the same way; "May the Grace of the Lord Jesus Christ be with your spirit." That should speak volumes to us. No matter what circumstances you experience in life, let your life be marked by the grace of God. It distinguishes you for eternity. It is the grace of God that draws others to you and, through you, to Jesus Christ. * I feel like God wants something more from me: more of my time, focus, "pure" thinking, etc. Is that what offering ourselves as living sacrifices is about? What more can I do to honor Him? * I am afraid to quit using tobacco because of fear that the withdrawals will cause an episode of mania or depression. Will God have mercy on me for my addiction in the end? * UNITED: https://basicgospel.net/united/ * Is it un-biblical to pray for the dead? * Who is our brother? A fellow Believer? Or just anyone? * Where do Christians go when they die? What are they doing while waiting for The 2nd coming?
Featured Offer from Basic Gospel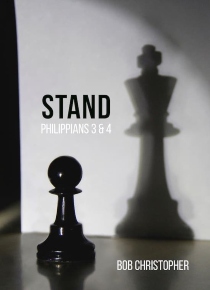 STAND
In these four messages, I walk you through the last two chapter of Philippians. Paul encouraged believers to grow and mature in faith, no matter the circumstance. His clarion call is to stand firm in God's grace, and you will learn the secret to experiencing genuine contentment and joy in life. Peace in Christ, Bob. * Stand is available as a 2 CD set or a digital MP3 download. An email with download instructions will be sent if you choose "Digital Download".