7 Resolutions to Grow Your Faith in the New Year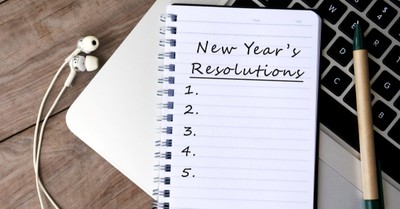 By Pamela Palmer, Crosswalk.com
With a new year right around the corner, many people take time to look back over the past year's successes, joys, and hardships. As the year ends, you may begin to consider what you want to achieve or change in the new year. Creating a list of resolutions to accomplish in the coming year has become widely popular. The idea is to make a list of things you want to change or do, or new habits you want to develop, so that the next year will be better and more purposeful. The most common resolutions are to lose weight, manage finances, and travel.
Christians may find themselves putting together a list of resolutions, as well. More than simply losing weight or decluttering one's home, believers can use the idea of making resolutions to place needed emphasis on their relationship with Jesus and strengthening their faith in God. Here are seven new year's resolutions for every Christian to place effort on in the new year.
Are Resolutions Biblical?
Making resolutions is not a biblical concept, yet the idea can help motivate Christians to be intentional about their faith in the new year. Having a list of resolutions does not mean we are predicting the future, instead, having a set of faith-based resolutions can help Christians be mindful to put God first.
"Whether then, you eat or drink or whatever you do, do all to the glory of God" (1 Corinthians 10:31).
Every year, believers should consider ways they can deepen their faith and live faithful lives. These are the kind of resolutions every Christian can make as they look ahead to a new year. Christians can prayerfully discern resolutions that are in line with Scripture to enhance their faith. Ultimately, whatever followers of Jesus do, we want to do to the glory of God. Making resolutions can help Christians stay accountable to prioritizing God first and foremost.
7 Resolutions for Every Christian
1. Spend more time with God
"After dismissing the crowds, he went up to the mountain by himself to pray. When it was evening, he was there alone" (Matthew 14:23).
We are instructed to model our lives after the life of Jesus. He set the perfect example for believers, and one of the things we read about Jesus doing often was setting aside time to pray and commune with the Father. As you look to set goals in the new year, consider spending more time with God. Ask God to show you how you can make more time for Him. This time with God will give you rest, peace, hope, and wisdom.
2. Connect to a church
"And let us consider how we may spur one another on toward love and good deeds, not giving up meeting together, as some are in the habit of doing, but encouraging one another — and all the more as you see the Day approaching" (Hebrews 10:24-25).
The New Testament teaches a lot about the importance of the church body and that followers of Jesus should be part of a community of believers. We need fellow brothers and sisters in Christ to hold us accountable, walk through life with us, and help us grow in our faith. God knows we will face all sorts of hardships in life — having a church family to encourage and support you is vital. There is great purpose in the body of Christ, and each of us should make it a point to connect to a church in the new year, or get more involved in the one you are already attending.
3. Serve regularly
"Each of you should use whatever gift you have received to serve others, as faithful stewards of God's grace in its various forms" (1 Peter 4:10).
God has equipped every believer with gifts to use, and it is our responsibility to use these God-given gifts. Our gifts build up the church and advance His kingdom. Jesus extended great compassion to those who were in need and came not to be served, but to serve others. In the new year, we can seek ways to serve regularly to help others, use our gifts, and make a needed impact in the world for God's glory.
4. Read the Bible
"For everything that was written in the past was written to teach us, so that through the endurance taught in the Scriptures and the encouragement they provide we might have hope" (Romans 15:4).
The Bible is a beautiful gift to humanity that reveals who God is, helps us understand our nature and His great love us, and how we can devote our hearts to God and live righteously for Him. Every day, believers should be in the word of God. It encourages, teaches, corrects, and trains. Many struggle to find the time to read the Bible and study it. In the new year, pray that reading the Bible be a new spiritual habit you incorporate into your daily life. You will see your faith impacted in powerful ways as you study and learn God's word.
5. Share the Gospel
"Go therefore and make disciples of all nations, baptizing them in the name of the Father and of the Son and of the Holy Spirit" (Matthew 28:19).
Jesus left His followers with a key mission — to make disciples in all nations by sharing the Gospel and baptizing them in the name of the Father, Son, and Holy Spirit. Each of us can spend time reflecting on how often we share the Gospel. Perhaps God has placed certain people in your life for the purpose of sharing your faith with them — both in words and righteous actions that represent Jesus' love. In the new year, pray for opportunities to share your faith as you aim to live out the great commission by helping people come to know Jesus as their Lord and Savior.
6. Focus on spiritual growth
"Therefore, let us move beyond the elementary teachings about Christ and be taken forward to maturity, not laying again the foundation of repentance from acts that lead to death, and of faith in God" (Hebrews 6:1).
God desires that we grow in our faith, not just stay spiritually immature. We grow spiritually through discipleship by being humble, resisting temptations and sinfulness, and doing the good that God has called us to do. Pray that God will reveal ways that you can become more mature in your faith. By devoting your heart to God, reading the Bible, being with other believers, and spending intentional time with God, you can grow spiritually mature in your faith this year.
7. Give generously
"You will be enriched in every way so that you can be generous on every occasion, and through us your generosity will result in thanksgiving to God" (1 Corinthians 9:11).
God loves when we give to others! God has called His children to be cheerful givers who obediently give of their finances to further His kingdom. In the new year, you can pray about ways that you can give generously, just as God has given generously. We respond with gratefulness to all that God has provided by giving back to God as faithful givers.
Prayer for the New Year
Heavenly Father,
You are good and gracious to have blessed me with another year of life. You have remained faithful and compassionate toward me this past year. Though it was not always easy, and I faced difficult circumstances, I trust that you have been near to me through it all. Lord, as I look to the new year, my heart's desire is to be pleasing in your sight. Whatever I do and whatever I set my mind on, I want to bring honor and glory to you. Help me, Lord, to put you first this year. I ask for your blessing upon me in the new year and that you would guide my steps. I ask for your protection, your wisdom, and that I would have opportunities to be a light in the world.
I pray this all in Jesus' name,
Amen!
New year's resolutions are a popular trend, but for Christians, they can be more than a list of new habits and changes. Followers of Jesus can look to a new year with the desire to serve God and work toward spiritual maturity. Through prayer and guidance by the Holy Spirit, believers can set resolutions that will motivate them to grow in their relationship with Jesus and have stronger faith. Resolutions can be a helpful way for Christians to make their faith a priority in the new year.
Photo credit: ©Getty Images/Cn0ra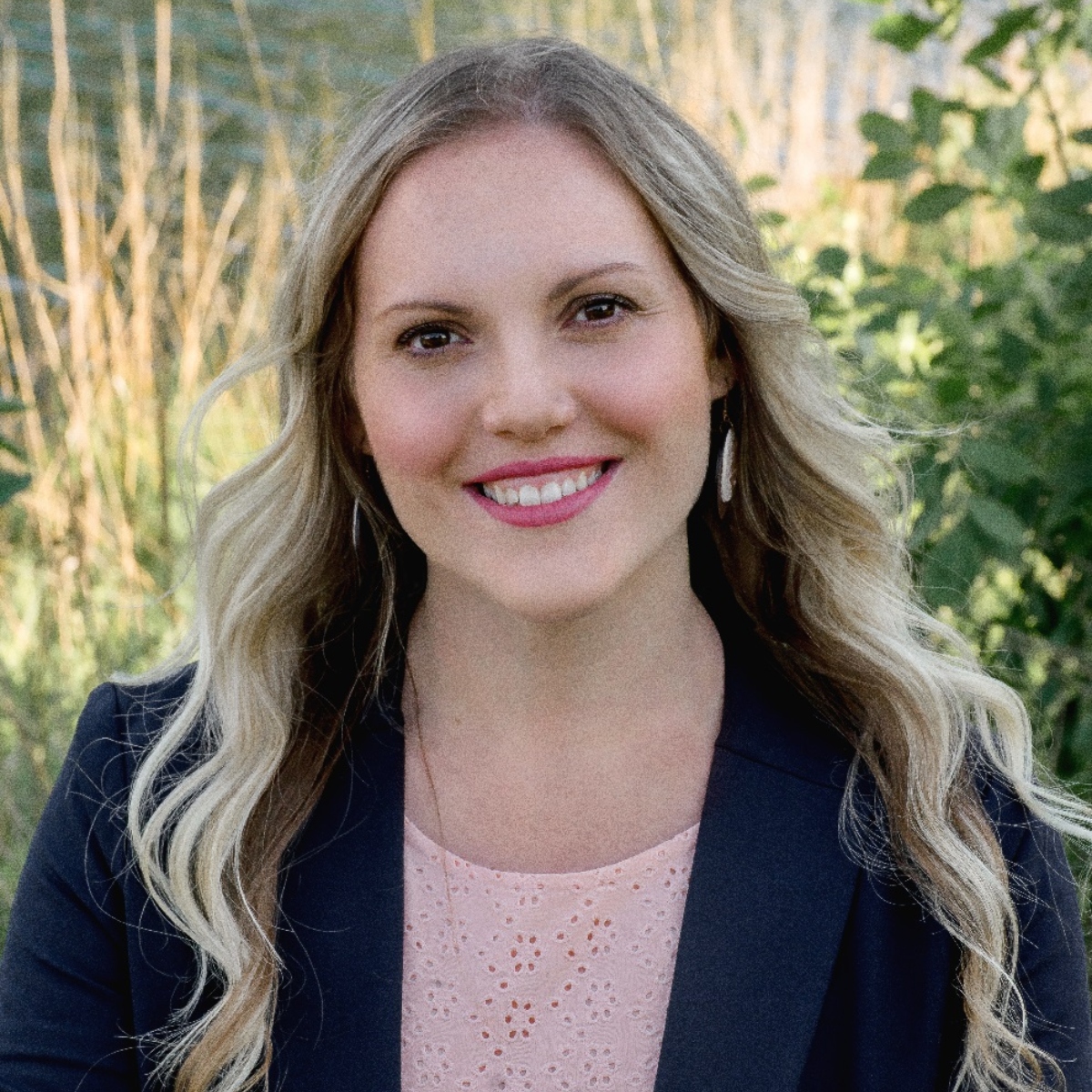 Pamela Palmer is a writer, speaker, and the founder of upheldlife.com, the platform on which she produces devotionals and faith resources to inspire keeping faith at the center of life. She is in pastoral ministry and gets to share in the emotional and spiritual lives of others. She lives and thrives on Jesus, coffee, and music. She is the author of Living a Deeper Faith: Nurture Your Relationship with God and Live a Faith-Fueled Life. Pamela married the perfect man for her and they have two beautiful kiddos. She has been published on herviewfromhome.com, and you can follow her at upheldlife.com or on Facebook.com/upheldlife.