11 Creative Ways to Connect while Quarantined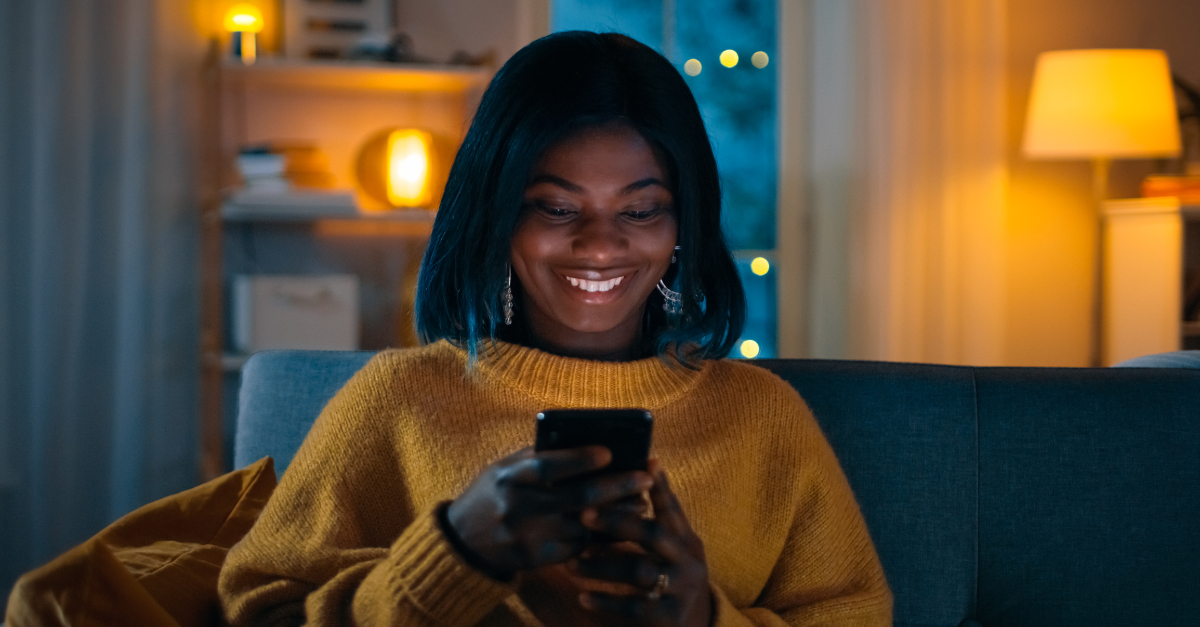 By Caroline Madison, Crosswalk.com
Social distancing is hard, isn't it?
You see someone you know and want to hug them or at least shake hands. Even introverts like me are struggling with the knowledge that we need to stay away from our friends and neighbors indefinitely for the greater good. Because, while we might not seek out other's company as often as some, we like to know we can.
So how do we cope with these unfamiliar limitations for however long they might last? How do we connect with and encourage each other in a way that doesn't result in too many people in too little space?
Here are a few ideas for spreading cheer without spreading COVID-19.
Photo Credit: ©GettyImages/gorodenkoff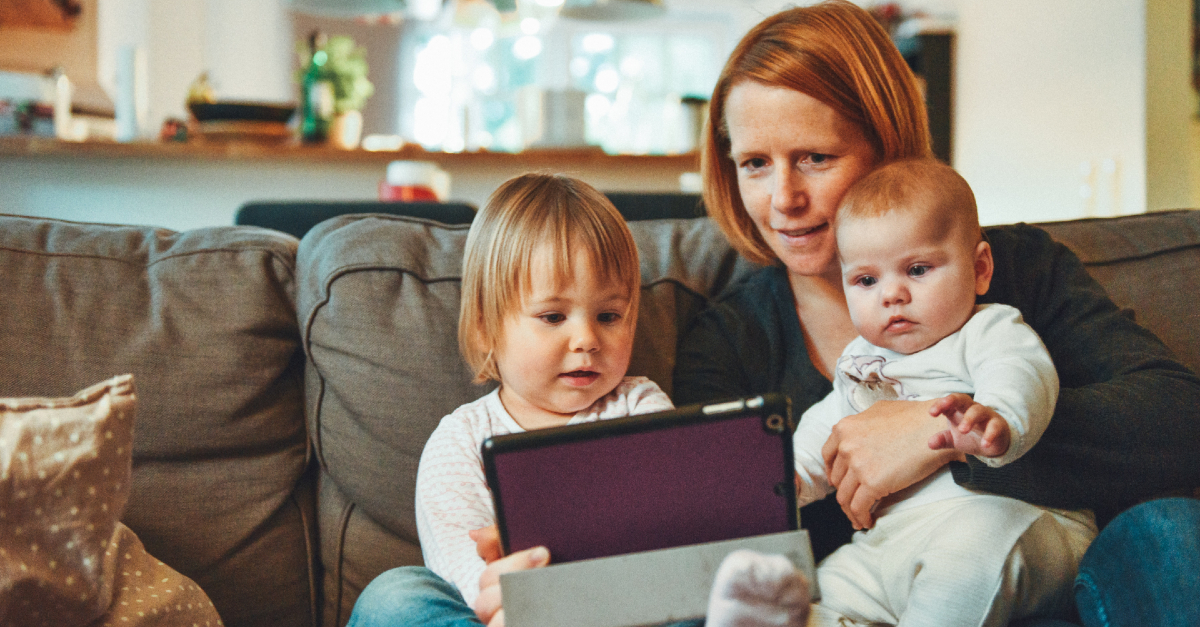 1. Start a Connection Routine
If there's one thing that's been interrupted in the last two weeks, it's our routines. For many of us, most of the things we do—school, sports, shopping, or eating out—involve other people and are therefore on hold indefinitely.
That means we need to be more purposeful about scheduling time to connect with others in whatever ways we can.
Whether you have a larger friend group or just one or two close relationships, arrange to talk regularly and frequently. Also, consider using something like Skype or Facetime so you can see each other; phone calls are great, but being able to view facial expressions and even an environment different from your own will help you feel less confined and more connected.
Set a time that works for both of you (first thing in the morning, during a lunch break, or maybe after work) and commit to it. Not only will it give you something to look forward to, it will also tether you to another person which is crucial if, like me, you tend to get lost in busywork and "turtle" when anxious.
2. Join Your Neighborhood App
Many people (my fiancé and I included) are using apps like Nextdoor to connect with their local communities, which is a great thing to do even when there isn't a pandemic.
Linking arms with your neighbors (figuratively of course) in a crisis makes you aware of their needs, both physical and mental, and gives you a place to ask for help or encouragement if you're struggling.
It is also incredibly uplifting to look away from the grim news reports for a few seconds and see people extending offers of groceries, virtual tutoring for kids, and even that precious commodity, toilet paper.
Who knows, you might form new relationships that outlast COVID-19.
And once the danger has passed and we're all picking up where we left off, you'll be in a better position to check on your neighbors, in person this time, and offer support.
Photo Credit: ©Unsplash/Alexander Dummer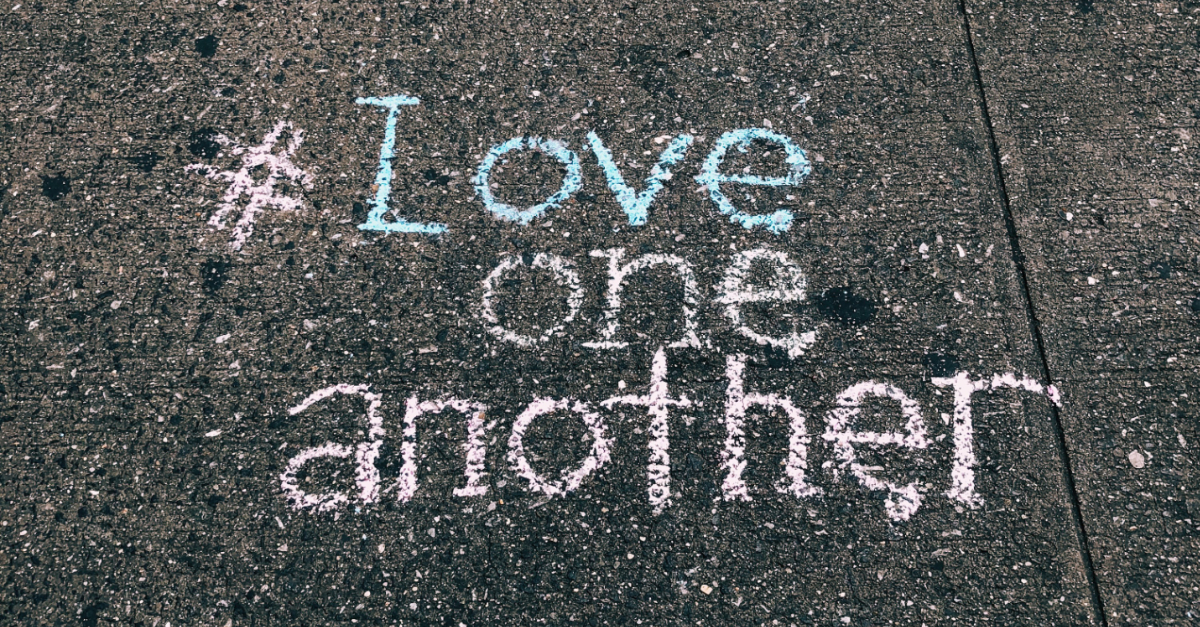 3. Leave Encouraging Notes
While sending letters to friends and neighbors may not be the most germ-free encouragement right now, there are other ways to remind those around us that we're all in this together.
When I walk in our local park, I often see scribbles of sidewalk chalk along the walking paths. They're not always legible, but occasionally I'll come across something like, "Smile, it's a beautiful day."
It warms my heart to picture a child (or perhaps adult) decorating the path with colorful positivity and thinking about the people who might walk along and see it.
Many of us are opting out of park visits right now for obvious reasons, but what if we all dug out the sidewalk chalk and decorated our driveways?
This is a great activity for kids to participate in and is almost guaranteed to lift the spirits of anyone who sees it. If you know your neighbors by name, include a personal note of encouragement.
4. Turn Your Christmas Lights Back On
Did you know that people all over the country are pulling out their Christmas lights again, wrapping trees and decking halls in March?
Normally, I'm a firm believer in limiting Christmas decorations to the months of December and January. But what if we find ourselves in a wintery season of life?
A few colorful lights can brighten a neighborhood far beyond the reach of those tiny bulbs. Like the singing birds and the blooming flowers, it brings us hope and reminds us that, in the words of Victor Hugo, "Even the darkest night will end and the sun will rise."
I also find that the lights remind me to pray for everyone affected by COVID-19.
From the relative safety of my home—a bubble not yet drastically impacted by this virus—it's easy to slip into forgetfulness. But doctors, nurses, and the sick desperately need our prayers.
So, for me, "Christmas in March" serves a dual purpose: lifting people's spirits with beauty as well as demonstrating awareness and solidarity with those suffering.
Photo Credit: ©Unsplash/Jon Tyson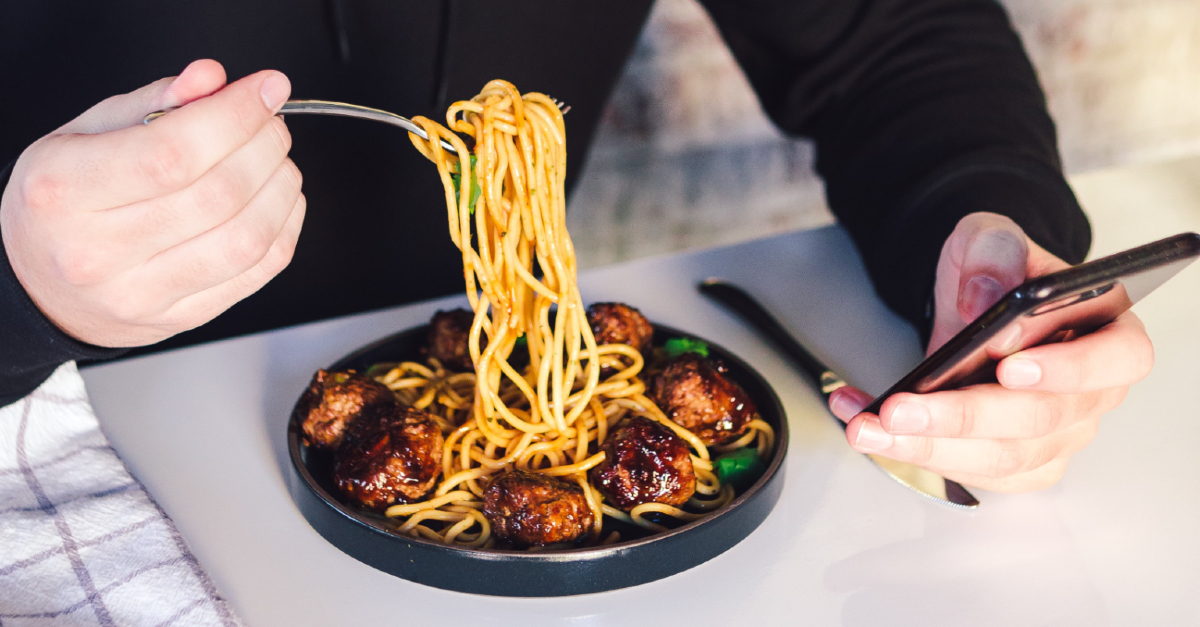 5. Enjoy Facetime Dinner with Friends
As this pandemic continues, it's easy to feel like everything is on hold.
I was just flipping through my calendar the other day, scribbling out plans for the next several weeks. "Canceled" is now the most prevalent word on most of those pages.
While social distancing does require the postponing of some activities, don't be too quick to cancel dinner dates--We shouldn't invite people over right now, but that doesn't mean we can't enjoy a meal together.
Connect through Facetime or Skype and prep food with a cooking buddy. Then, sit down with a camera as the centerpiece and eat at the same time. Whether it's just you and one other person or a sizable group, eating together is a chance to breathe, decompress, enjoy delicious food, and draw comfort from good company.
Maybe take the opportunity to branch off into a game night or worship time.
6. Use Signal Lights to Communicate
And since we've brought up lights already, how about grabbing a flashlight once the sun goes down and practicing your Morse code?
This is another great activity for the kids, especially if they have a friend across the street they've been begging to play with. I would absolutely do this if I had someone nearby to indulge me, and I know more than a few adults who would have fun with it too.
Have a pre-established time, so you know someone is paying attention. Write out a message and translate it into Morse code. Then find a flashlight (ideally one with a smoothly operating switch or button) and start "talking."
Is it time-consuming? Definitely. Would picking up the phone and calling or texting be faster? Absolutely. But for at least some of us, the entertainment factor is worth the inconvenience.
Photo Credit: ©Unsplash/The-Creative-Exchange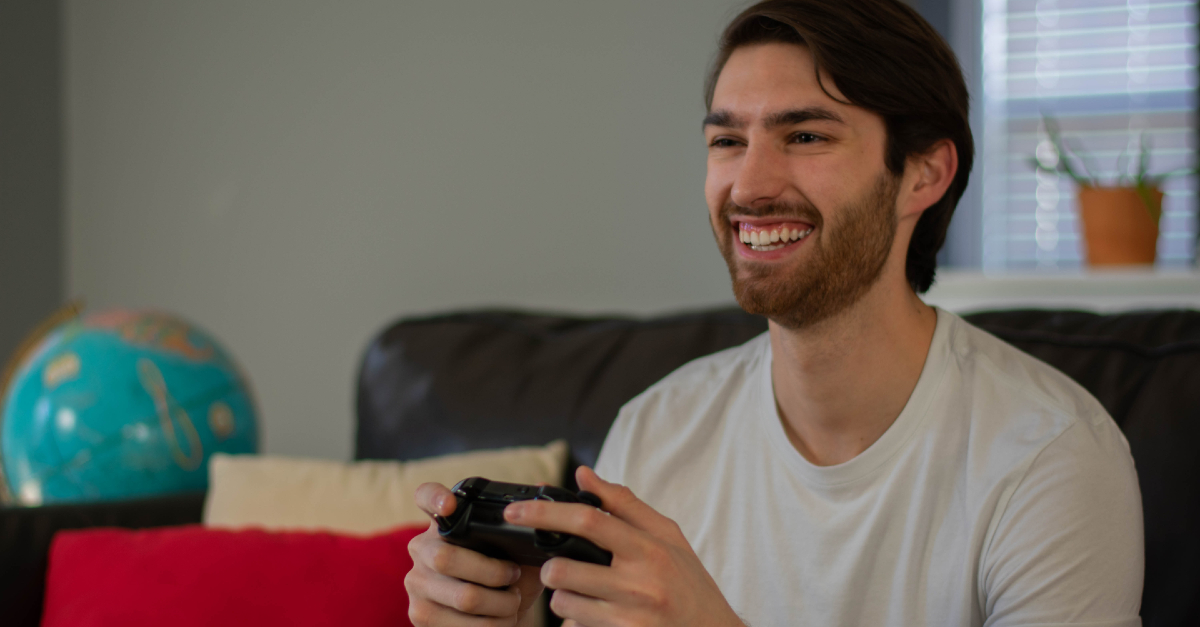 7. Play Online Games
There are so many ways to gather as a virtual group and enjoy the diversion of a little healthy competition.
Saturday night, my fiancé set up a game of Jackbox for us and several friends through Twitch. If you're not familiar with Jackbox, it's worth looking into.
Proceed with caution: not every game is necessarily kid-friendly or even adult-friendly (though there are options for switching off some of the less savory content).
Have everyone join a group voice chat so you can hear each other and laugh together. So far, this has been one of my favorite ways to connect with friends in the midst of social distancing.
Another option is to take advantage of the online multiplayer function that most video game platforms offer. I'm usually a solo gamer, but this is a great opportunity to organize a play session with friends and enjoy a challenge together.
Minecraft multiplayer is available on most popular systems (including PS4, Xbox, PC, and Nintendo Switch), and Animal Crossing: New Horizons (Nintendo Switch) just released on March 20.
The possibilities are almost endless.
8. Start a Chain Story
Not everyone enjoys writing, but if you do and can gather a few like-minded friends, chain stories are a great way to connect and entertain each other at the same time.
One person begins a story with a single sentence and emails it to the next person without explanation or context. This new "author" adds one sentence and passes it along, and so on and so forth. Decide ahead of time how long the chain will go and who the final contributor will be.
Depending on how many participants you have, you might want to go several rounds before officially ending. The ridiculousness produced by this organized chaos is incredible.
Consider enjoying the finished story together on a group call with a designated reader.
Photo Credit: ©Unsplash/Alex Carmichael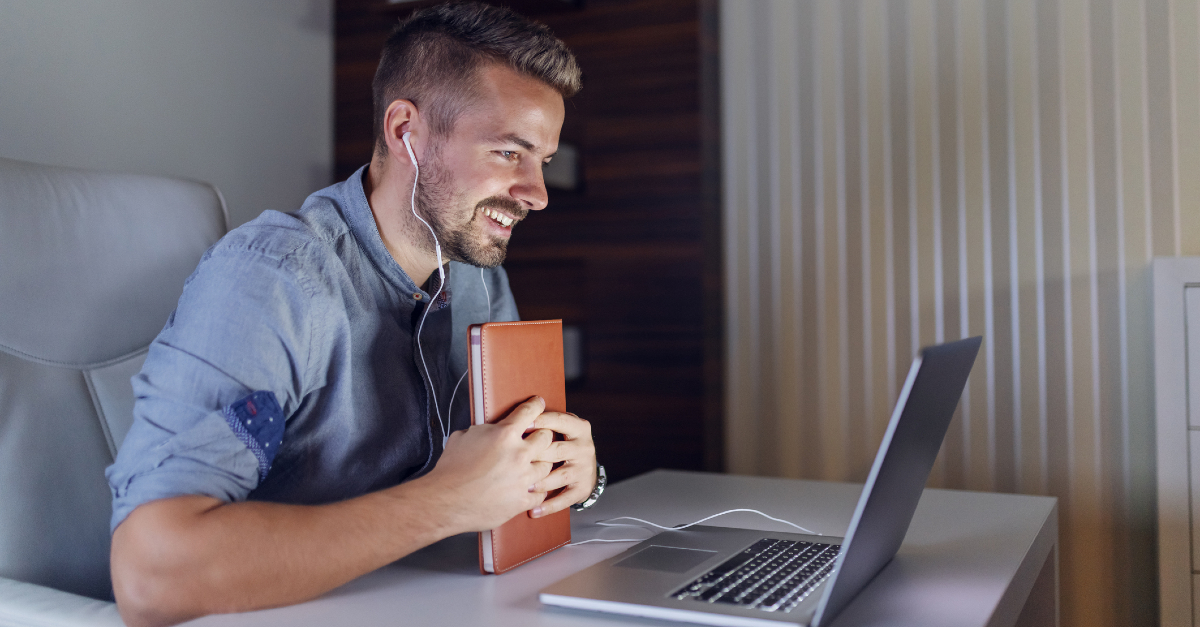 9. Organize Skype Bible Studies and Worship
Many churches are streaming their services so congregations can still "gather" virtually and remain as connected as possible.
If your church is doing this, take advantage of it. If not, I encourage you to find a church that is and get plugged in. You might feel a little odd worshipping in your home (especially if, like me, you don't appreciate being the dominant voice in the room). But this blip of relative normalcy in the week can go a long way toward helping you feel less isolated and more stable in the uncertainty we're all facing.
And why limit it to Sunday? Connect with a small group of believers through Skype or Zoom in the middle of the week.
Work through a book of the Bible, a devotional series, or a Christian biography that will equip you all to pray powerfully and navigate this pandemic with strength and confidence.
Praying, reading God's word, and worshipping as a group reminds us to anchor our ships to the solid rock of God's sovereignty while this storm rages. Trusting God is so much easier when we do it together.
10. Schedule Remote Book/Movie Discussions
Doing the same thing as someone else at the same time has a way of shrinking the distance between us. Maybe you're already part of a book or movie club, in which case the task of gathering a group with similar interests is already done.
Arrange to "meet" (through Facetime or other means) on a regular basis and talk about what you're reading or watching. If your group is already established, you might consider "gathering" more often than previously scheduled or pick a partner in the group to talk with several times a week.
For movie groups, Netflix Party is a Chrome extension that allows multiple people to watch something at the same time and even discuss scenes in real-time through a live group chat.
Just because we can't go to each other's houses doesn't mean movie nights are off the table.
Photo Credit: ©GettyImages/dusanpetkovic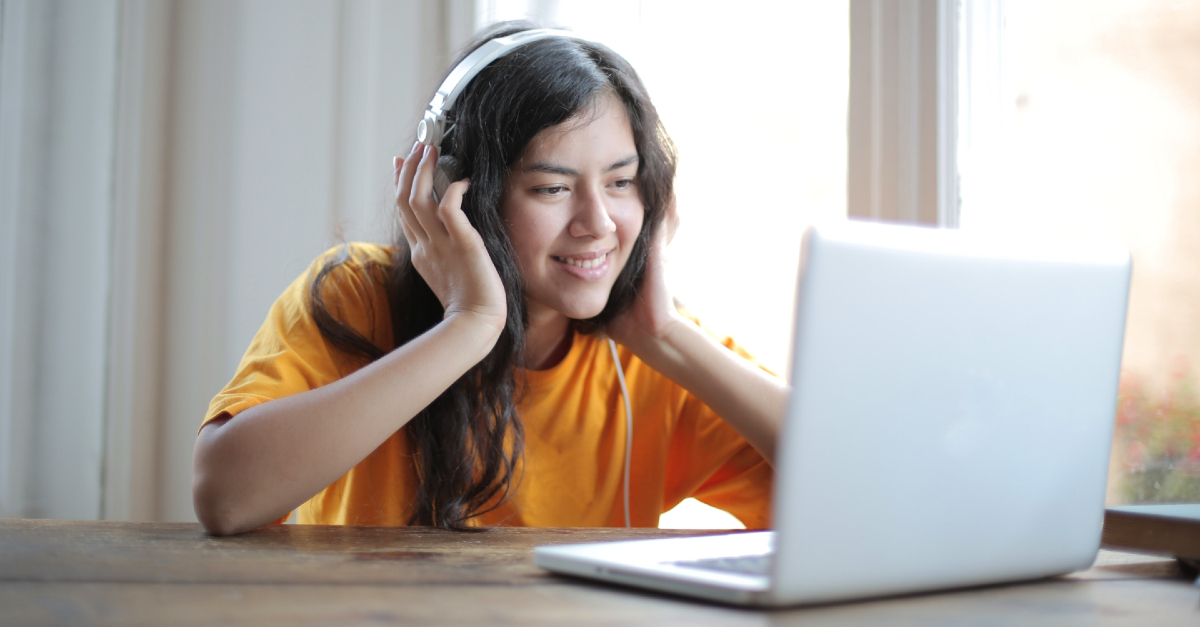 11. Make a Joint Playlist
Start a playlist of uplifting music that you enjoy and share it with friends so they can add their favorites as well. Let it play at various times throughout your day and enjoy learning about the people who are important to you through the music they choose to share.
In the same way that reading the same book or watching the same movie connects us, even at a distance, knowing that others are listening to and singing the same songs can ease that sense of facing a giant alone.
Here are a few songs that I've been enjoying lately:
It's Gonna Be OKAY by The Piano Guys
Whatever the obstacle is, pandemic or otherwise, we overcome it by supporting and loving each other.
I'm speaking to myself as much as anyone, don't let your fear paralyze you; don't hunker down, fixated on the news, and wait for them to announce the all-clear.
Reach out. Focus on loving those around you. Try a few of these ideas, bearing in mind that this article has only just skimmed the surface.
People are remarkably creative, and doubly so when we're stuck and bored.
Photo Credit: ©Pexels/AndreaPiacquadio